12th July is the 10th Anniversary of The Morgan Centenary Roadster 100 Register.
and, what a great day for our second trip in the Morgan to celebrate the occasion.
Our son Robin and I decided to take a run along the top of Portsdown Hill, but first a short stop for fuel.
On with the Rubber Gloves for a quick top up and we were on our way.
Our Route Plan beginning and ending in Hill Head.
The journey took us almost into the village of Stubbington before swinging east to Peel Common. Along the way we pass the new France-England Power Interconnector buildings located on the north east edge of Solent Airport Daedalus.
Turning to the north towards the town of Fareham we pass the massive Navel Base of HMS Collingwood, where I once joined as a Naval Cadet while at school.
Rounding the Creek at Fareham we use the town bypass to head eastwards towards the village Portchester before turning left and commencing our climb of Portsdown Hill with its line of
Napoleonic
Period Hill Forts.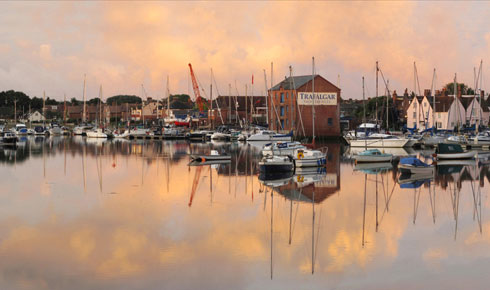 Between Fort Nelson and Fort Southwick we make a stop in an empty layby and take a few photos.
The first one, looking through a slot was caused by the Lens Cover sticking?
That's better, with Portsea Island and the City of Portsmouth in the background.
This time it is the Town of Gosport and the Isle of Wight that we can see over the car.
Son Robin is busy doing his own thing.
Sitting on the grass verge needed to take this one.
The panorama without the car in the way.
Zooming In we can clearly see our two new Aircraft Carriers. HMS Prince of Wales to the fore and still undergoing completion.
HMS Queen Elizabeth at the rear has just returned from Aircraft Trials in the Channel.
In the Foreground, behind the Shipyard, is the site of Portchester Castle overlooking the harbour.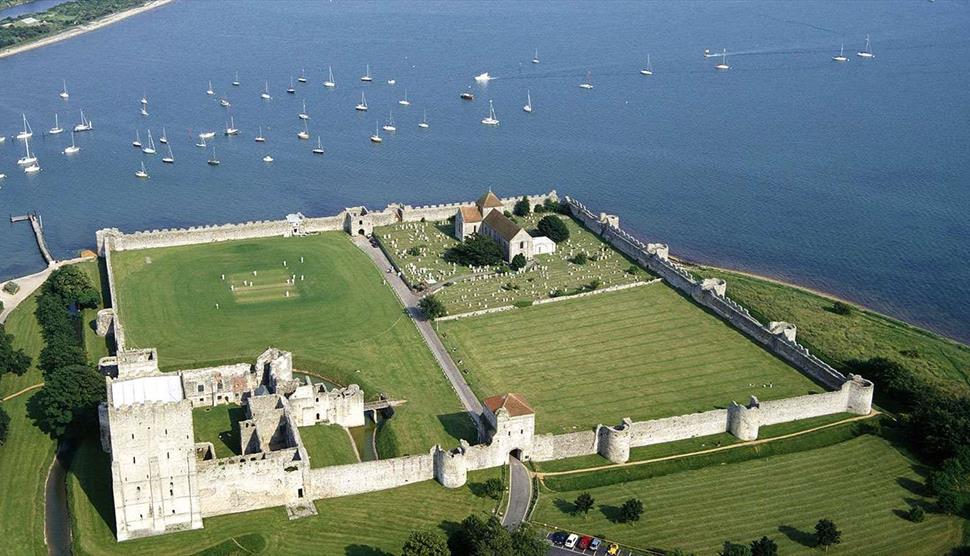 Photos taken we set off to try and find my 1970's Golf Club called Crookhorn at Purbroke.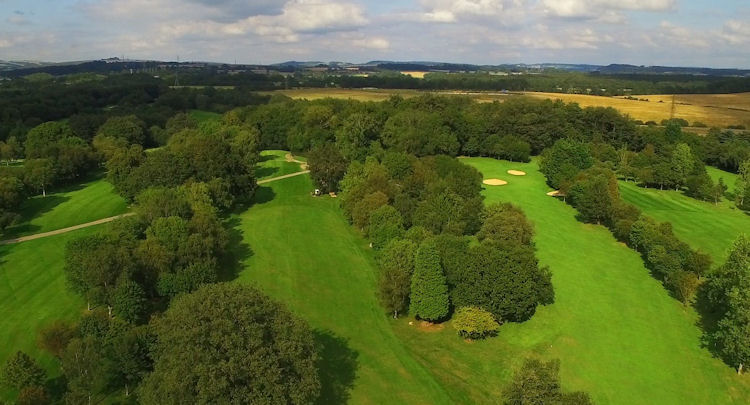 Needless to say, it was almost 50 years ago and the road layout has changed. I missed the turning.
However, we did pass by the Government Research Establishment which used to be called ASWE when I was at school.
We were now heading back in a westward direction. travelling down the back of the hill and looking for the signs for the B2177 to Southwick and onto Wickham.
Southwick Village
Wickham Village Square

We turned right leaving Wickham and headed towards Bishops Waltham for about half a mile when we turned left at the traffic lights and headed south towards Titchfield.